The Shangri-La Hotel Singapore is renowned for its ambience, delightful rooms, friendly staff and variety of restaurants.
Our award-winning, professional travel writers have travelled to many cities and we can honestly say the Shangri-La Singapore is one of the best hotels in Singapore to stay at. The costumed doormen and marbled foyer on arrival signal the start of a wonderful Singaporean holiday.
The Shangri-La Hotel accommodation Singapore is a green oasis just around the corner from bustling Orchard Road.  The Shangri-La's Valley Wing is a favourite among many international travellers, but it's worth paying just a little more to stay in a Horizon Club room. You'll be given access to the 20th-floor Horizon Club for complimentary drinks at night and gourmet snacks that can easily save you the cost of dining out.
If you get breakfast included in the price of Shangri-La's accommodation, you'll eat at The Line hotel restaurant with its fantastic variety that tourists and locals alike flock to. Photo of The Line restaurant below.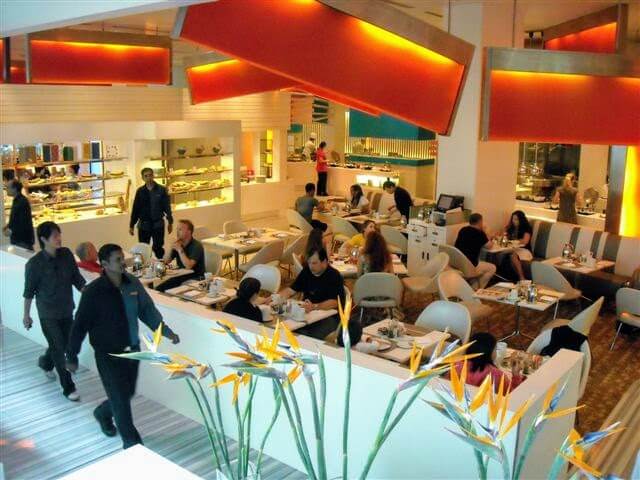 If you're searching for a secure luxury hotel in Singapore with a big swimming pool surrounded by tropical gardens and good security see the Shangri-La hotel swimming pool photo.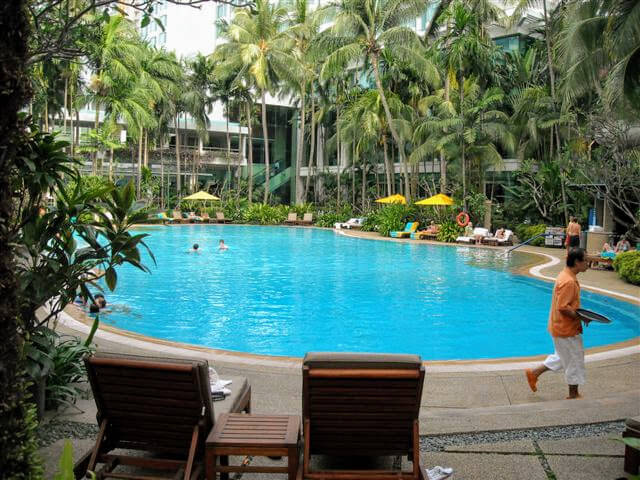 Front entrance photo showing Shangri-La hotel doormen.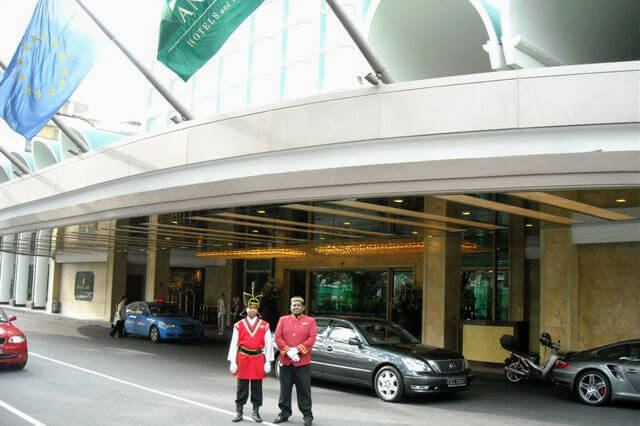 Most luxurious hotel in Singapore. Photo of the Shangri-La hotel lobby.