ONLINE HOTEL DIGITAL MARKETING SINGAPORE STRATEGY CONSULTATIONS
$200 Singaporean dollars per hour is our discounted Singapore hotel marketing consultation rate. Or one hour per day teaching your hotel marketing managers in Singapore, CFO, GM and hotel revenue executives the best online hotel marketing strategies, in exchange for accommodation in your best hotel room with all meals included.
IS YOUR HOTEL MARKETING MANAGER WAVING THE WHITE FLAG TO OTAs?
Singaporean hotel marketing is about revenue, not about how much you invest. Your hotel in Singapore has an online marketing budget, even if you don't think so. Commissions hotels pay in Singapore to online travel agents are indirect marketing.  What OTAs spend in their digital marketing to provide your bookings, you repay them in commissions, plus their margin.
ALTERNATIVE HOTEL MARKETING
Hotel marketing in Singapore has an alternative to commissions hotels pay to OTAs. Investing in digital marketing your own Singaporean hotel website:
reinforces your Singapore hotel brand marketing, not the OTA's.
you won't have to spend every year for each guest. When new and repeat guests book via your Singapore hotel website's booking engine, you're building loyalty. Guests know your site / your contact/booking information. You know their contact information.
Scenario of diverting commissions of 10 rooms from OTAs to your own hotel marketing in Singapore:

OTAs sell your hotel rooms @ $100 per night taking $20 commission.
Your hotel booking engine only takes $4, saving you $16. If you sold these 10 rooms directly from your own hotel site you'd save $16 per room per day. To ensure guests book directly via your site, discount rooms $1.
$15 x 10 rooms x 365 days of the year. Your marketing budget ploughed back into your own site's digital marketing for brand marketing and loyalty is $46,500 pa.

Here's an adage for your hotel CFO (usually a tight-arsed bean counter, who's too old to understand the ROI of good digital marketing for Singaporean hotels.)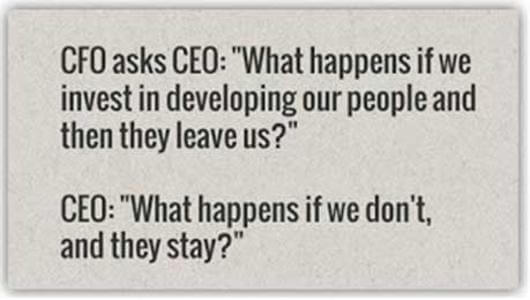 Is "4 Web Marketing" good at digital marketing including SEO, SMO, Video Marketing, Google My Business (GMB), Online Advertising, Map marketing, etc, for Singapore hotels?
Answer 1:  You found this webpage about hotel marketing in Singapore didn't you?
Answer 2: See two examples of THOUSANDS of 4 Web Marketing's"organic" SERP winners below for the search phrase "hotel marketing asia".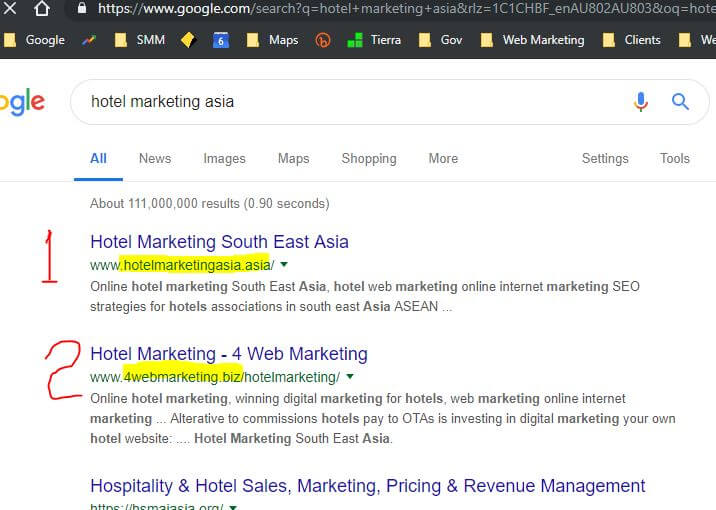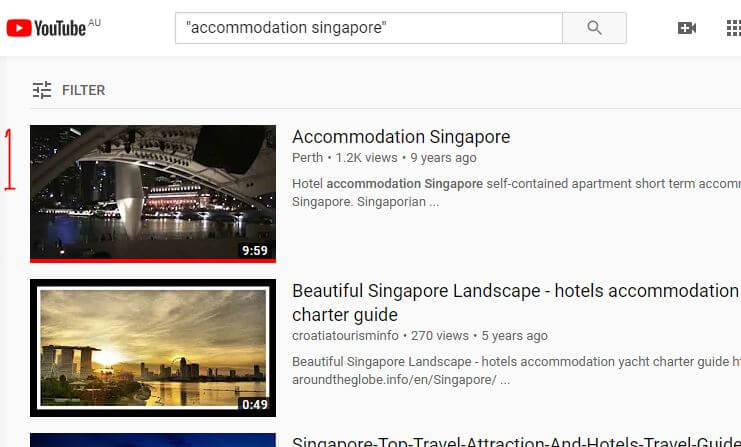 HOTEL MARKETING PRICES SINGAPORE
PAY PER CLICK HOTEL MARKETING
S$1 per click from your 470x61 pixel banner ad   or
S$4.20 per complete 10 minute view as per YouTube "Insight" stats.
The benefit of this Singapore hotel accommodation marketing option is to pay for performance at a quarter the market PPC rate.  Your hotel ain't pay'n when tourists ain't click'n.
Clicks monitored by an independent click stats tracking service with your own login any time to check your hotel click stats.
PROFESSIONAL DEVELOPMENT SINGAPORE
We are the best digital marketing agency for Singaporean hotel marketing managers. If you have an outsourced a digital marketing agency, get 4 Web Marketing to teach Singapore hotel marketing managers and other hotel executives KPI setting and other tips to assess the effectiveness of your agency with reports to your GM.
---
FLAT FEE HOTEL MARKETING SINGAPORE
(This marketing option is the old method charged by print, radio, TV.)
S$672 per year banner ad or
Your exclusive webpage hosted on accomodationsingapore.info S$900 pa includes winning expert SEO.
s$1,000 one-off video production of your Singaporean hotel or Free TV ad production in exchange for 3 days familiarisation tour of your Singapore hotel. We'll bring our VR video camera.
S$500 hotel video marketing for performance on Youtube. Also includes your hotels video on our Youtube channel which has had over 2 million views.
Never accept cheap hotel marketing offers by unsolicited phone calls or webmail from which you can't assess the achievements of spammers. If it's too good to be true, it usually is. What hotel marketing managers need to do is assess what COMPETITIVE phrases SEO "experts" have achieved. Consideration of Digital marketing for Singapore hotels should be assessed on the basis of achievement before price. It doesn't matter how cheap hotel marketing in Singapore is if
experience and digital hotel marketing achievement (not marketing qualifications and or smooth-talking) are not demonstrated.
quantifiable, reportable marketing KPI results are not achieved.
A must read book The Grand Life by Patrick Griffin, OAM, and retired president of the Australian Hotels Association. A funny, moving and heartfelt memoir of social upheaval from post-war Britain to the digital age.
Photo of Patrick Griffin on the front cover of Hotel magazine.